Sprint's Q3 Small Business goal was to change how businesses perceive Sprint. Sprint is known primarily as a mobile service provider but they actually offer a wide variety of solutions for small businesses. They would like small businesses to perceive them as a "partner" in the business that delivers solutions.
In this direct mail piece we are showcasing many Sprint business solutions to drive awareness, alongside Samsung smartphones and tablets.
Objective
Acquisition
Retention
Lead Generation
Lead Nurturing
Direct Sales/Contributions
Traffic Building
Database Building
Since we had to showcase multiple services and offers, we wanted to make it appear as a quick read. Listing 7 solutions on the direct mail intrigued customers by talking about the offers within the context of relatable hacks for the office.
This was the launch of Sprint's new business brand and the Solutions mailer generated engagement in the form of web visits and phone calls. The piece also had staying power in that calls and visits continue to come in several months after the piece dropped – showing that customers were engaged and interested by the content.
Advertiser: Sprint
Company/Agency: Callahan Creek
Art Director: Lindsey Nichols
Copy Writer: Kevin Faddis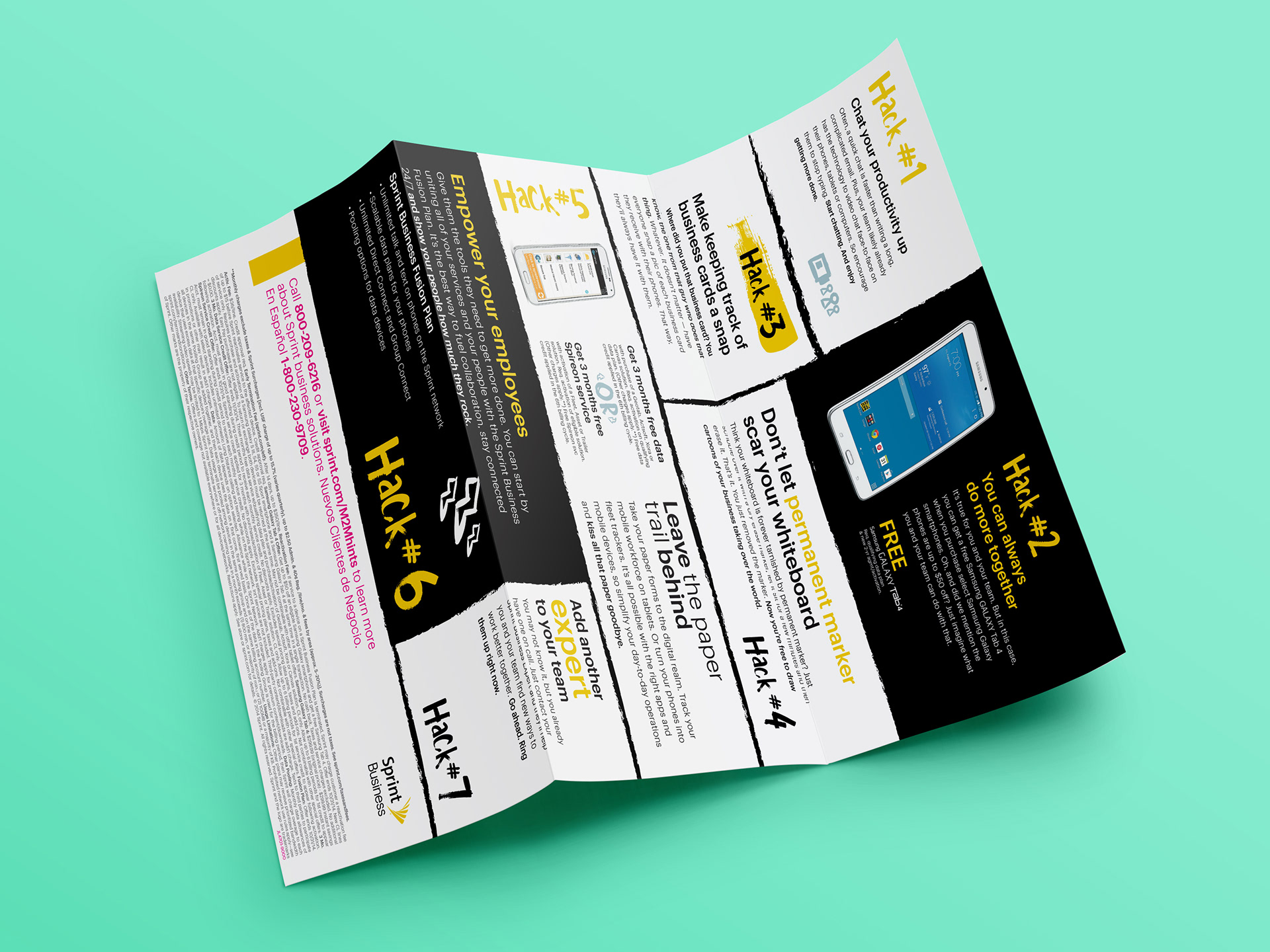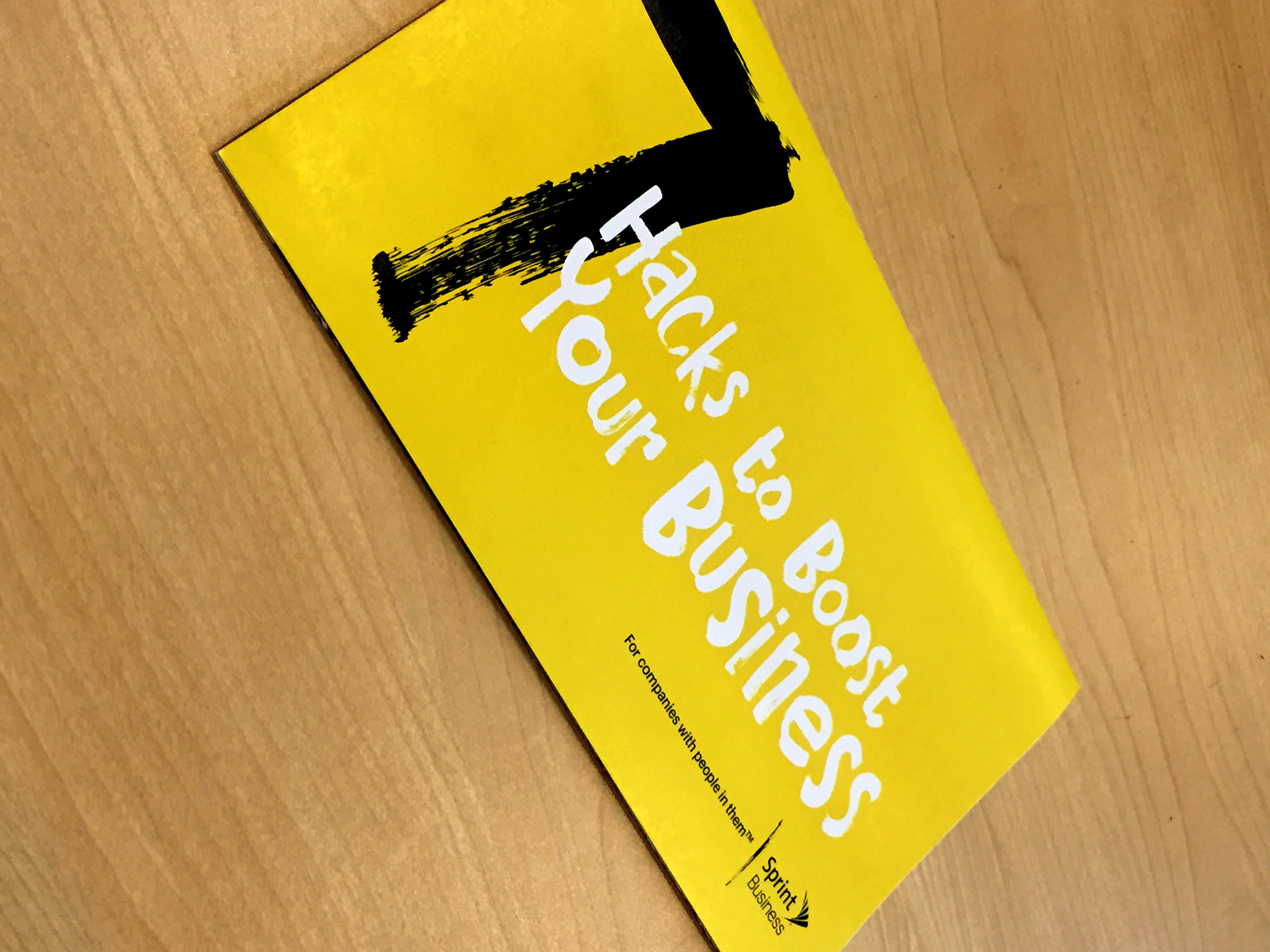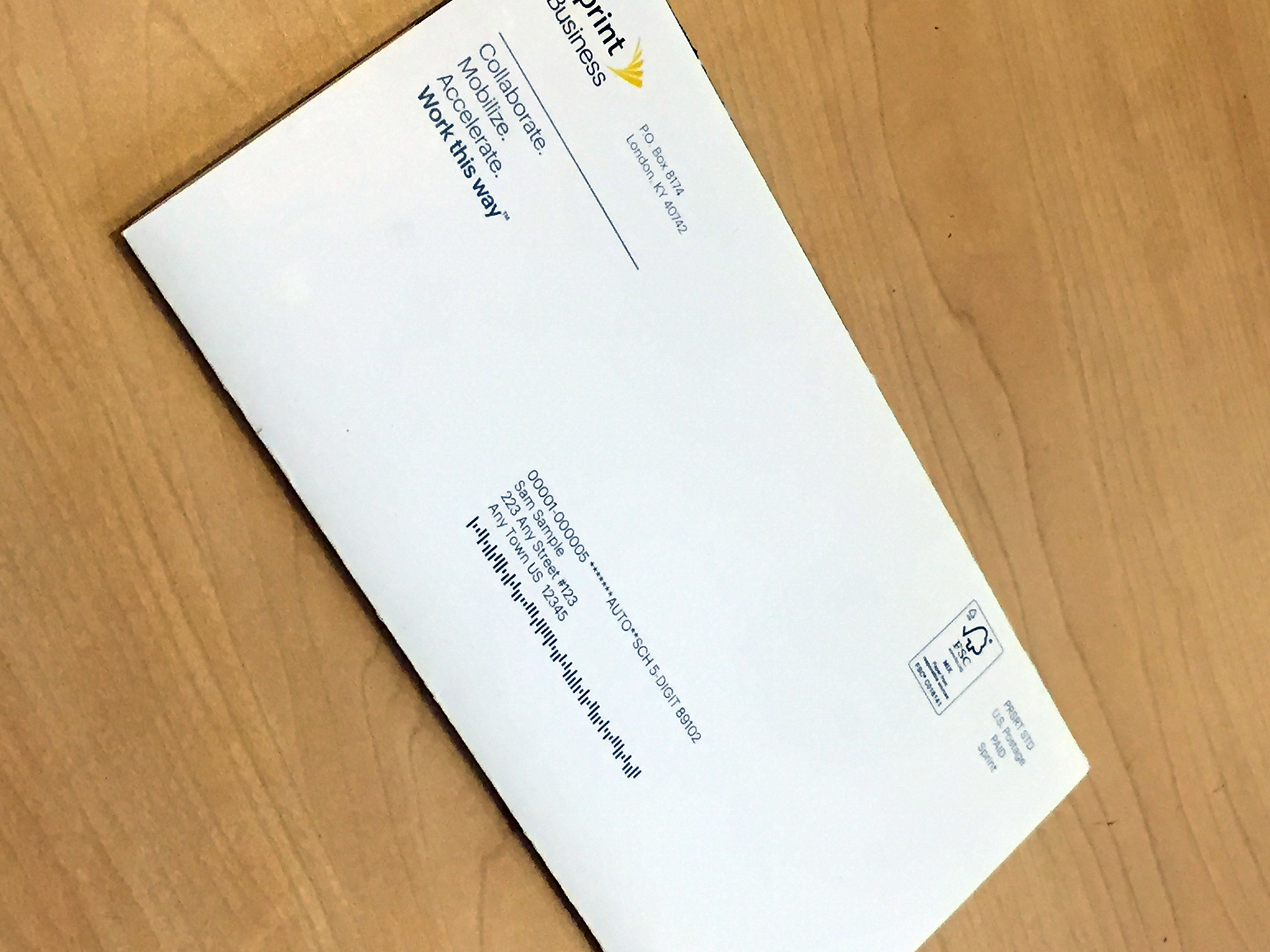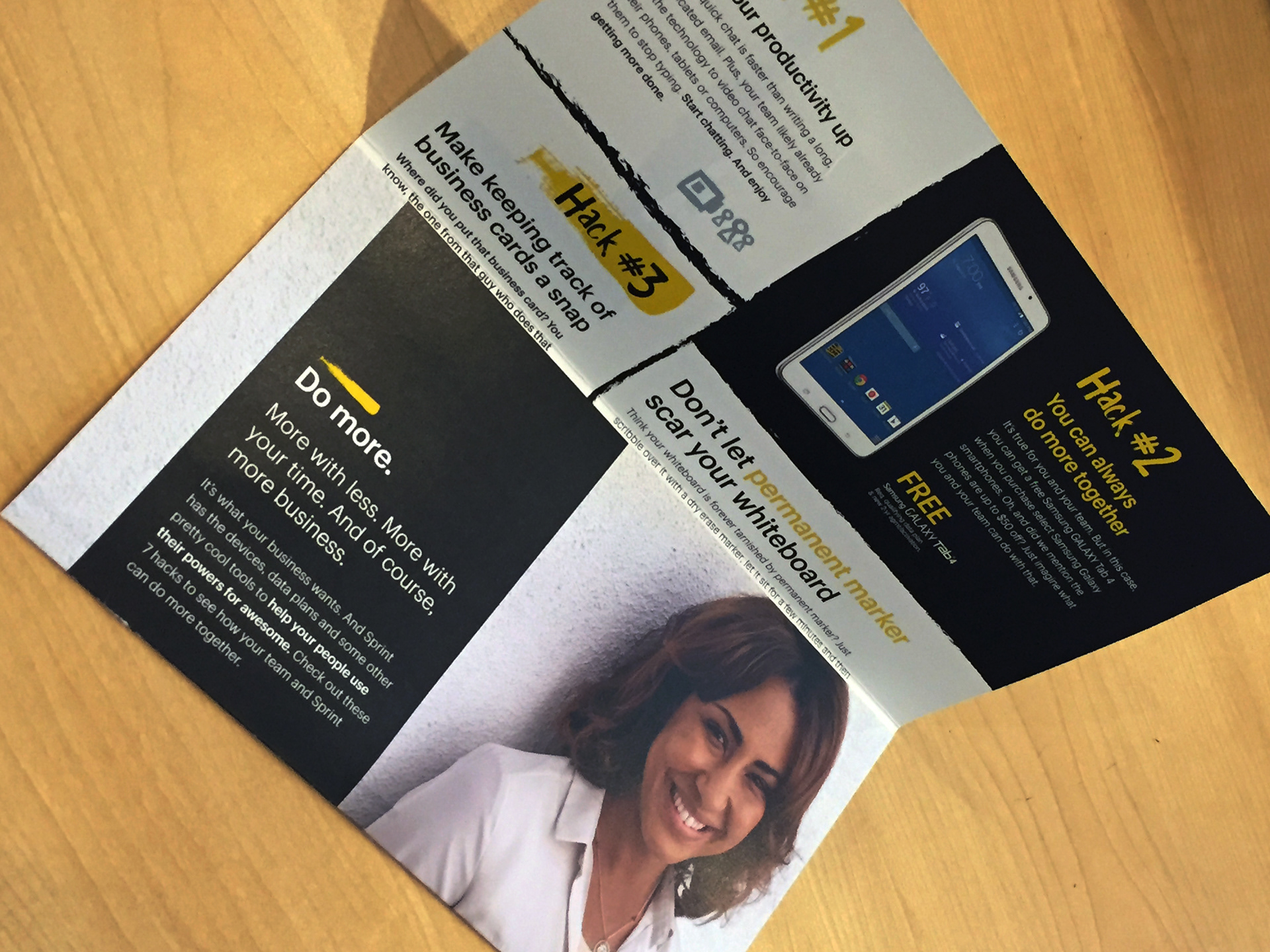 Other Promotional Mailers for Sprint